付款與運送
Cash On Delivery

or
Pay in Pickup
Ship by

Door to Door
or
Pick up
in convenience store,
including 7-11, Family Mart and Hi-Life



Q1. How much Delivery Fee ?(for regular dimensions )
70 NT
. Pickup Family Mart and Hi Life
80 NT
. Pickup 7-11(7-ELEVEN)
110 NT
. Door To Door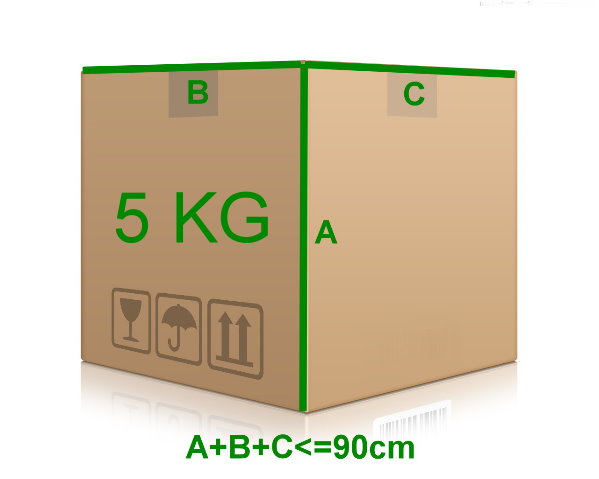 Q2. How many days shipping ?
It will take 2~3 days in normal condition.

Q3. I would like to pickup at convenience store, but i don't know address ?
Please upload any receipt from your store where you will pickup, we could inquire on internet for your store address.
Q4. How to claim in convenience store?
You will receive a text inform if item arrive. Please show this text, tell cashier your name and cellphone number. They will understand and help you to claim it.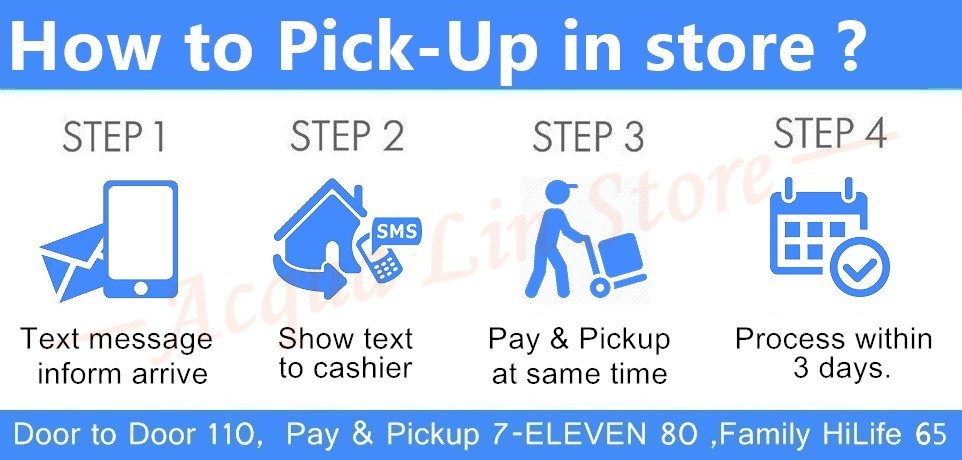 Q5. Should I carry any identity ID if claim at convenience store?
No ID requirement. Payment only.
Q6.
If I am not at home, can someone help me to receive it ?
Payment Only. Everyone can help you to receive order.